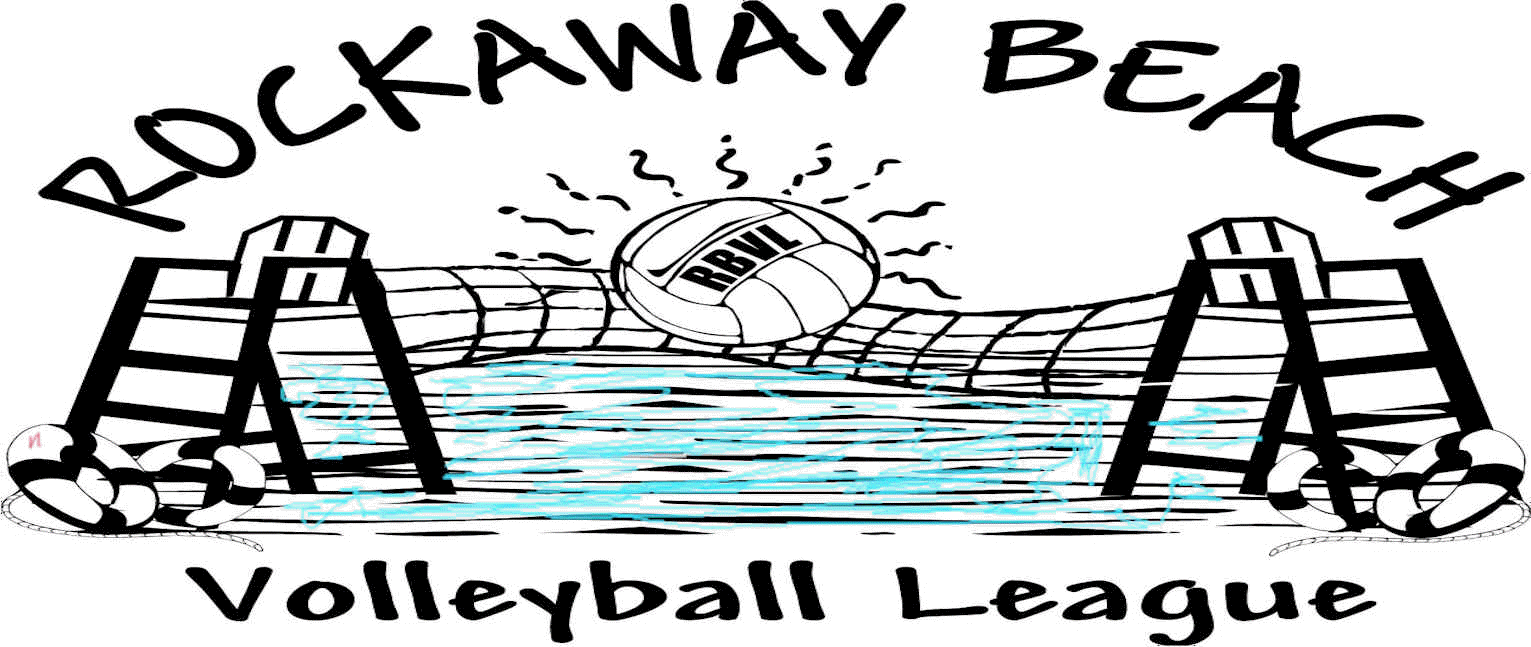 We're moving to rbvl.com
PARTY!!!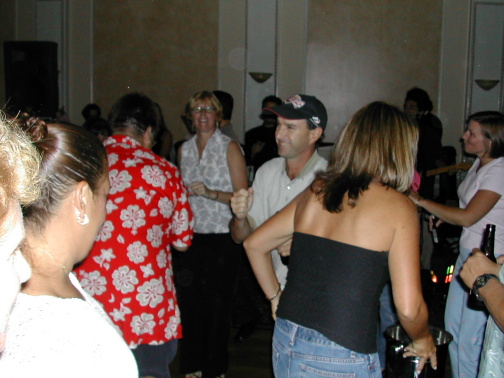 Another new picture of some dancing fools. More pictures are pouring in so keep checking back for more.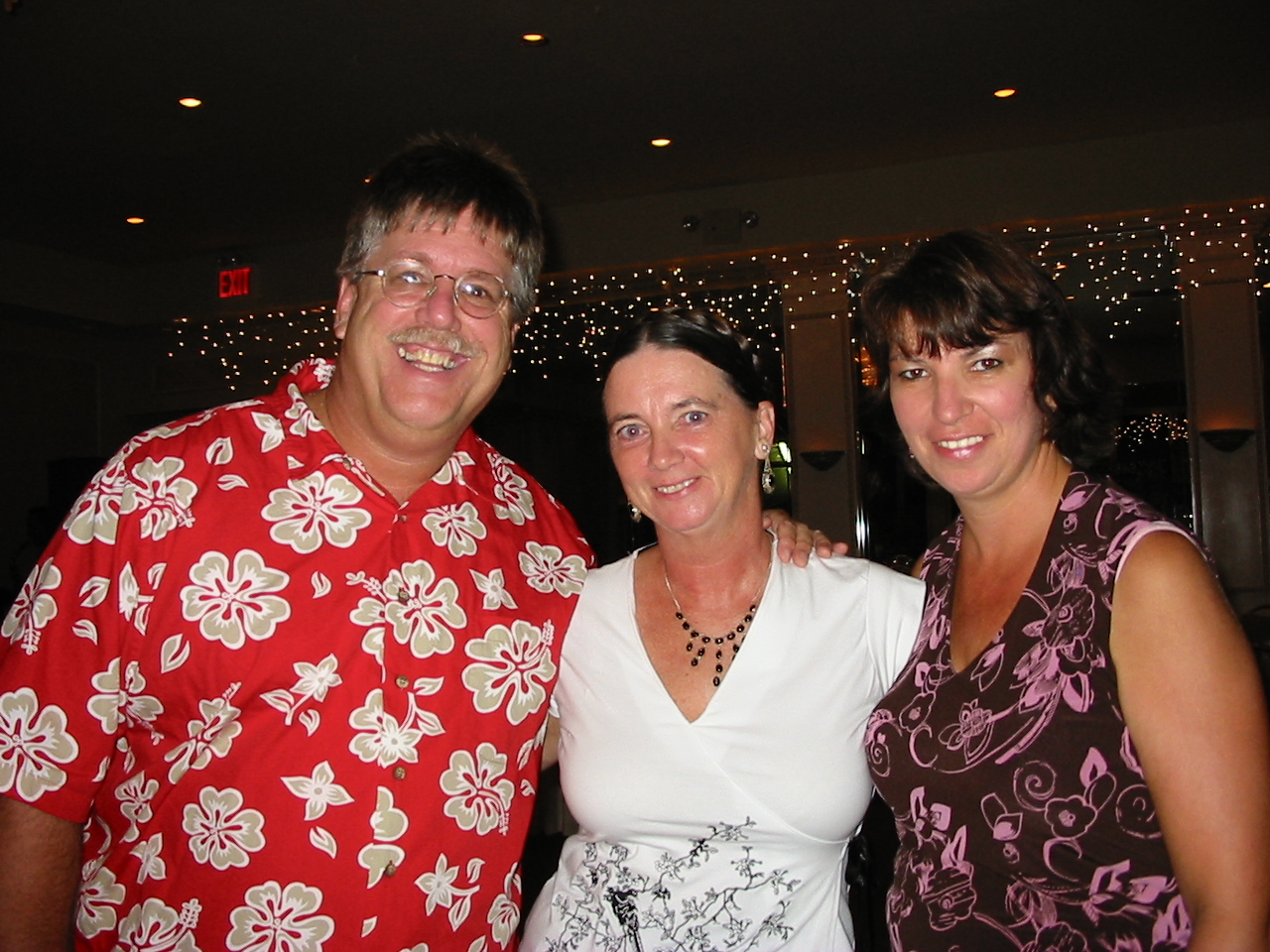 Oh what a night, the RBVL end of the year party was a rockin good time as always. Click below to view pictures!
RBVL Awards Dinner Held at the Beach Club
The Rockaway Beach Volleyball League concluded the 2004 season with their annual Awards Dinner on Friday 9/17 at the Beach Club, setting a new attendance record with players eager to party the night away. A rocking good time was had by all, aided by the music of Head Over Heels, who were brought back by popular demand. Good food and cold beer is the usual formula for a fun time with this group and once again it proved successful. Thanks to Theresa and her staff who helped make the night so pleasant. Thanks to Rocky and Bugsy who toiled many hours, working on the details of the extravaganza. Thanks to all of those captains who organized their teammates and collected deposits. Your work is invaluable. And how about the work done by Brianne Rogers and her mom, Renee from Grassy Point on the creative team logos that marked each table. Spectacular!
Championship sweatshirts were presented to the division winners and will be worn proudly by:
Ocean Division – Freedhand's Court Champs (Captain Richie Whelan)
Wave Division – Fillmore Insurance (Captain Jim Sluyk)
Beach Division – The Mahooshkas (Captain Judy Aiken)
Boardwalk Division – The Odd Couples (Captain Gina Ramos)
Sun Division – Vaughn's Cheese Fires (Captain Jamie Witkowski)
Amidst the team presentations, individual awards were given out as well but none had anything to do with volleyball skills or ability. First up was Eileen Bledsoe, who proudly accepted the "Life Saver" award. On the day before the awards dinner, Eileen's daughter, Kristen, leaped into the ocean and, with help from the FDNY, saved two young men from drowning. Her story made the front page of the NY Daily News and her mom was given a framed copy of that very paper. She beamed with pride and commented, "This is the first award I've ever received for simply giving birth." Next up was captain Greg Deboer who accepted a symbolic beach chair in honor of his Brooklyn Transplants for Best Attendance and the Most Fans on the Beach. Tommy Tunes was given a one of a kind item, a copy of the RBVL rulebook, autographed by his favorite people, the referees. When Hector Ramos accepted his magical blue Viagra pill as the oldest active player in the league many noticed that he looked younger than most of his teammates. Mike Heinz was given a NY Keno Numbers ticket just like the many investment tickets his team purchased during the season. The league has not heard from Mike but if he wins over a million dollars he has promised a donation of 10%. John Sica stepped up to the podium next to accept one last gift from the Queer Eye for the Straight Guy, a monstrosity of a Hawaiian shirt that only he could look good in. ("I'd do him!") Finally, Frank Ganun lost out on the Premier Spiker award but won the Best Texas Hold 'Em Player title and he received the book "Super System" by poker legend Doyle Brunson.
More Hawaiian shirts showed up this year than any other and you had to admire Stevie G. who wore an orange beauty that matched his hair color. This year's Best Dancers were Kevin and Mary Begley who had finished second the last three years running. Craig Samu and his lovely wife might have won the trophy but for one thing – he's a referee! There was no shortage of contestants filling the dance floor all night. The annual ritual of doing a back flip off the bar stool was suspended but may be renewed next year. Somehow TBG remembered to show up at the Beach Club (and not the Knights of Columbus) and he remembered to wear a slimming vertical striped shirt (and not the unflattering horizontal stripes he flaunted at Connolly's this summer). The top attendance team at the party was the Brooklyn Transplants, followed by Abbracciamento's, Freedhand's, Fillmore Insurance, Bikini Bottom All-Stars, It's All Good, Mahooshkas, Grassy's Ratpack, Odd Couples, Vaughn's Cheese Fries and EZ Company. Some players still want a division that convenes on the boardwalk with coolers and chairs and never goes near the beach. There would be no need for referees, nets or balls so expenses would be at a minimum. Careful consideration will be given to this idea. For actual players, mark your calendars. Our practice week is set for 5/25/05 and opening day will be Wednesday 6/1/05. (We'll see the captains in the winter, as we begin planning for next season. If your e-mail address changes, please let us know.)
A grateful nod must go to all of the sponsors of our 32 teams. Without their financial support the league might very well not exist. A special thanks goes out to the sponsors who hosted the Wednesday night parties after the matches: Grassy Point Grill, Kerry Hills, Irish Circle, Connolly's, Healy's, Vaughn's, Pier 92, Rugby Clubhouse, the Harbor Light and Jameson's. All provided a great atmosphere for players to unwind after a pressure-filled night of beach volleyball. 2004 was a terrific season in spite of inclement weather on what seemed like every Wednesday night. Special thanks go out to Commissioner Patty Moule and her hard-working committee members, as well as anyone who volunteered for jobs along the way. Your help, even with the smallest items, was much appreciated.
Commissioner Patty concludes the 2004 season with her traditional final thoughts: "I just want to take the time to thank everyone for a wonderful season. This was my most enjoyable season so far since taking on the league four years ago. It was my first year playing without injury or pregnancy! I want to thank my new team, Bikini Bottom All-Stars, for putting up with my, sometimes, schizophrenic style of playing. One minute I'd play aggressive and focused, the next I'd hardly touch the ball. I promise to improve on this, guys. John has sent the Fab Five over to me to at least improve my beach wardrobe. The RBVL has been around for 15 years and it keeps getting bigger and better. Taking on four new teams (Brooklyn Transplants, EZ Company, the Nobody's and the Harbor Light) added a lot of renewed spirit to the games and the parties. Thanks for your positive energy! When I first took on this "job" I was very anxious that I wouldn't succeed. As always, thanks to a committee that truly does their work as promised. In addition to his duties as treasurer, shirt provider, DJ and "all around good guy", Bugsy took on the additional task of referee assignments this season and this helped me tremendously. Every week I was comforted when I spotted the red hair of our reliable resident equipment manager, Steve, as I approached the beach. Rocky manages the equipment with Steve and is our "party planner". As always, he does a great job making sure people have fun. Denise had the arduous task of assigning sponsors their party night. This is one task I'm truly happy not to have. John is our webmaster, photographer, journalist and world famous Straight Guy for the Queer Eye. I hope he doesn't leave us for Hollywood. Last but not least is Joe – "journalist extraordinaire". He is really my right hand man and is always willing to listen to my ideas or gripes. (Of course, I have to plan 20-30 minutes of phone time.) His friendship is truly appreciated. These six folks, with their unique personalities and abilities represent what Rockaway and the RBVL are all about – good people, looking to have some well-deserved fun after a hard day's work. Thanks to everyone – captains, players, referees, spectators and all the children, the future RBVL players. Love, Patty."
See you on the beach in the summer of 2005! (Or maybe at the first RBVL Christmas party this winter.) Check the Wave next week for pictures from the awards dinner.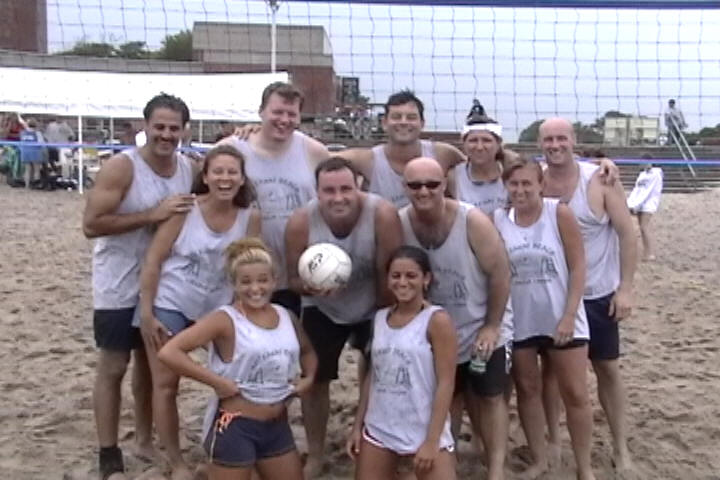 Fillmore takes Wave Division!
playoffs conclude with a bang!
Pictures and story's from Playoffs! click here!

Want your teams pictures on this site??
E-Mail me at: rbvl@lycos.com
Images finally updated!
Standings are updated click here.
Schedule?? Click on your league logo to see yours.
And the all New:
<![if !vml]>
<![endif]>
Most Important, click below to see the: